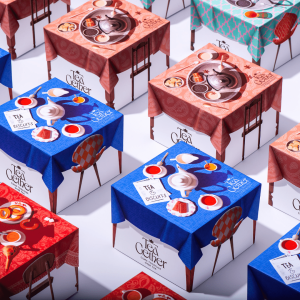 What are your favorite sweets to pair with your tea? 🫖
The confectionery that accompanies tea varies from culture to culture. To give tea drinkers the opportunity to try these and celebrate bringing people together, Backbone Branding created the brand – TeaGether.
The design of the packaging is eye-catching. The shape of its box and design creates the 3D image of a wooden table covered with a beautiful tablecloth. The illustration for each variant reflects the different cultures, from the style of the table setting to the specialty desserts, ready for guests to enjoy a special moment with each sip!
We think this packaging is stunning and cleverly brings tea cultures worldwide to your table. 💚
Read more: https://buff.ly/3Yjo3MO